With your help, we can make a difference
Mission firefighters are here to help our community to become a better place. We are dedicated to aiding others and the pursuit of excellence in our profession. Each day we work, we are willing to make the ultimate sacrifice for those under our protection. This unselfish pursuit carries over into our personal lives as we contribute time and energy to our charitable society which raises money for worthy causes and supports non-profit organizations.
RECENT EVENTS
We host fundraising events to raise money for charities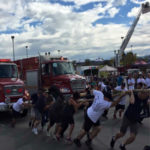 Truck Pull
Mission Firefighters are pleased to announce we will be hosting our 3rd Annual Fire Truck Pull for Muscular Dystrophy on July 15th, 2017 at Canadian Tire in the Mission Junction Mall. The event will run from
10 am

until it is finished with registration starting at

9:15 am

. This event is open to all members of the public, including children, as we will have events for kids this year.
This event would not be possible without the support of the community. Any donations of supplies or prizes from businesses would greatly assist us.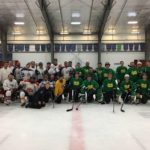 Hockey
In December 2016 the Mission Firefighters Association alined with Members of the Mission RCMP and squared off against local Correction Officers in a charity hockey game played at the Mission Leisure Centre.  Friends and family watching the game donated canned goods as well as cash for the Mission Food Bank and Mission Christmas Bureau.  All players playing in the game made a cash donation which allowed all involved make a Donation to Mission KidsSport in the amount of $550.00.  A big thanks to everyone who helped out with this event.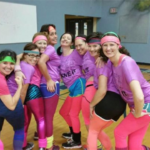 Dodgeball
Movember is coming to an end and we are pleased to announce that because of all the support from the community, friends, and family, the Mission Firefighters Charitable Society was able to raise over $5,500 towards men's health on our Movember team "The Moustache Mission"!! A huge shoutout to the 12 teams that played dodgeball and helped support the pub night!!!
This year we were happy to see teams from RCMP, Search and Rescue, a Maple Ridge Firefighters team, and a few really good mountain biking teams!